Finding apartments in Da Nang is no rocket science and probably easier than most people imagine.
If you have experience living in Chiang Mai, Thailand, then the process will be very familiar to you.
Here is a quick overview of this article:
1. Where to stay in Da Nang?
Because everyone has different preferences and needs, it is hard to say which area in Da Nang is the best.
In my opinion, there is one question you should ask yourself first:
Do you prefer a local or an expat lifestyle?
If you prefer to have a more local experience, I would recommend to stay on the left side of the river . I'm not 100% sure how the apartment landscape is in this area, but I can imagine that you can easily find apartments for a lower prices.
There are a few things to keep in mind when staying here:
living costs are cheaper (the beach side is always more expensive)
there are many local food options
food is cheaper compared to the beach side
you need to cross the bridge every time you want to visit the beach
traffic can be crazy 
air quality can be slightly worse compared to the beach side
noise level can be higher because more people and more traffic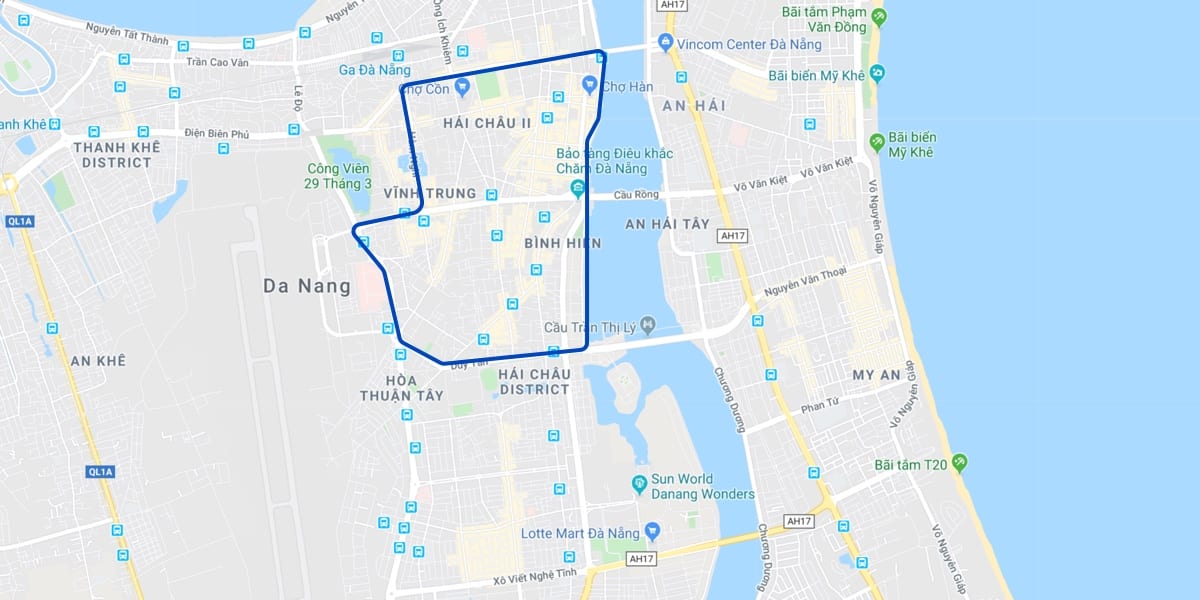 If you want to stay close to the beach and don't mind being surrounded by a lot of foreigners, I would recommend to stay in Anh Thuong area. Anh Thuong area is an up and coming district and very popular among foreigners.
expect higher living costs (housing + food)
lots of western food options
hipster coffee places
very close to the beach (5min walk)
great vegan food options
not very traditional lifestyle …
… but very comfortable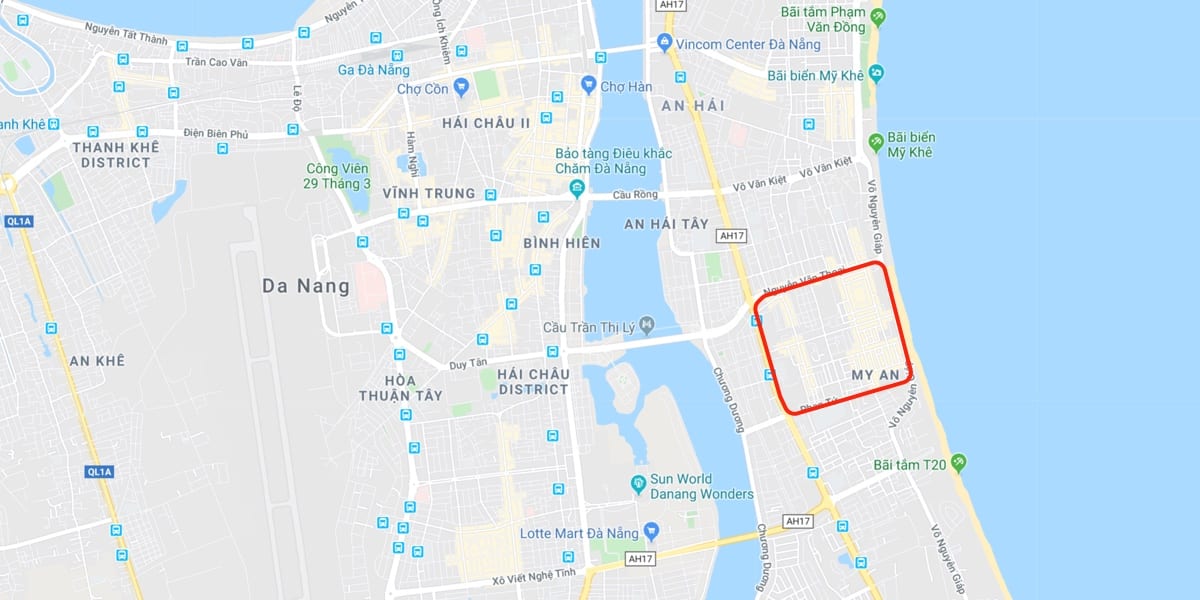 One important thing:
While Anh Thuong is a very popular area, you need to be aware that this area is still under construction. Sometimes, heavy hammering can even extend over the weekend which is not optimal if you want to sleep in.
While being in Vietnam in general, you need to get used to constructions, but if you are VERY sensitive to noise, you may want to look into another area, either more north or more south from Anh Thuong.
2. How to find apartments?
Finding apartments in Da Nang is very easy and shouldn't take you longer than a few days.
Here are the three most common ways:
Using Facebook groups
This is probably the most common way to find rentals if you're not in Vietnam. There are a lot of apartments posted every day. You can either just scroll through the feed and see which photos attract your attention or, like many people do: simply state your requirements and wait for agents to comment your post with options.
Checkout these groups:
I wouldn't recommend joining too many apartment groups, because people mostly post the same all over the place. You're better off, following a focused approach.
Sometimes people also just post their requirements and wait for agents to get in touch.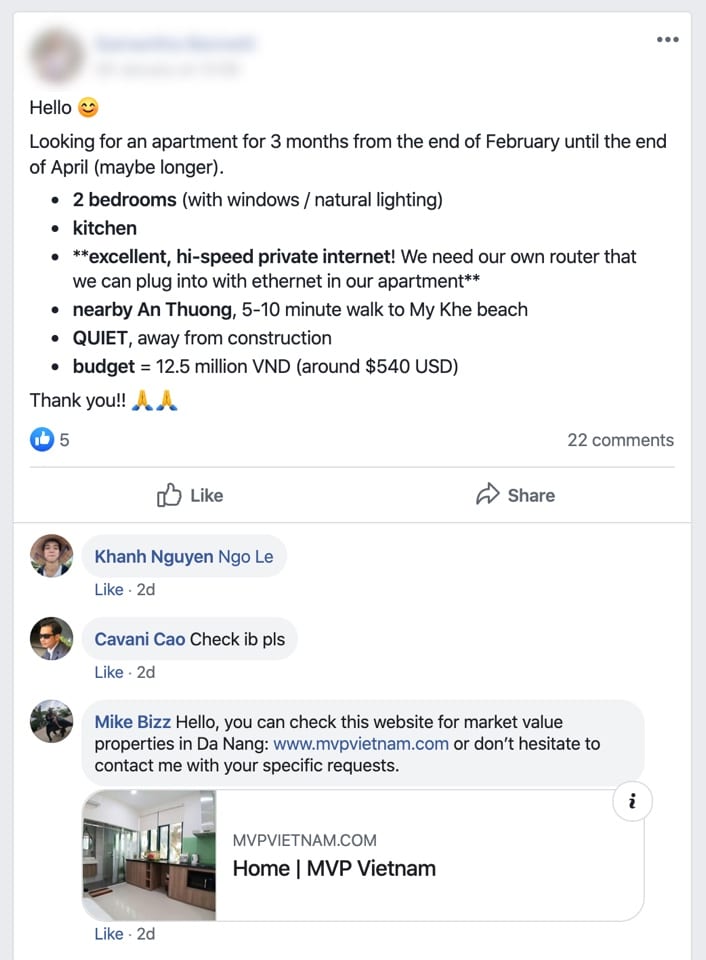 Working with an agent
If don't have time to look for apartments in Da Nang yourself, you can easily outsource your apartment hunting to an agent who works commission based. It is similar to the method above, but in this case you can work with an agent that you trust or get recommended instead of getting spammed. I found this lovely lady, who was recommend by a few people in the Da Nang group. She responded very quickly. You simply need to give her your requirements and she will get back to you with options.
Here is her Facebook Page: Da Nang Accomodations
or message her directly: Ashley Connoway
By walking around (my preferred method – see below)
I personally found this the most easy and time saving way to find an apartment in Da Nang. Once you decide where you want to stay, you can just walk around and see if there are apartments available. Many apartment buildings have phone numbers printed on the front door. It's easy to get in touch via Whatsapp to make an appointment.
3) How to pay the deposit?
If you don't go for a Hotel or Airbnb, you will most likely have to put down a deposit. The deposit is just a security for the landlord and in most cases, matches the amount of a month rent. You will get the deposit back at the end of your stay, but the landlord can deduct the money for your electricity or other services. I find this a good practice, otherwise you get a huge chunk of money back that you have to exchange at the airport.
I can imagine that 1 or 2 months of deposit is common practice (same in Thailand). If an owner asks for more, I would simply go somewhere else.
Sometimes you can even negotiate the amount of your deposit.
For example : if your rent is 15 million VND, then your deposit will be 15 million as well. Having to pay 30 million VND in cash upfront can be pretty annoying. In this case, you can negotiate to pay only 10 million VND or pay small amounts over time. You can argue that banks have a limit of 2million VND withdrawal per day. Landlords will most likely agree because otherwise they lose the business.
4) How to pay rent?
Most owners will prefer cash , but in some cases I've seen people paying via bank transfer because they have a vietnamese bank account. This way you can avoid withdrawing big chunks of money and paying banking fees every time. This can add up to a significant amount if you have to pay rent + deposit upfront. Imagine you just came from the airport and have to put down 30 million VND that you just got out of the ATM.
5) What I would recommend:
This is what we did and would recommend others to do:
1. Book a hotel for the first 2-3 nights
By staying in a hotel for the first few nights, you can reduce the stress and take your time to explore the areas. If you book your apartment upfront, you may run into the risk that the apartment doesn't match your expectations.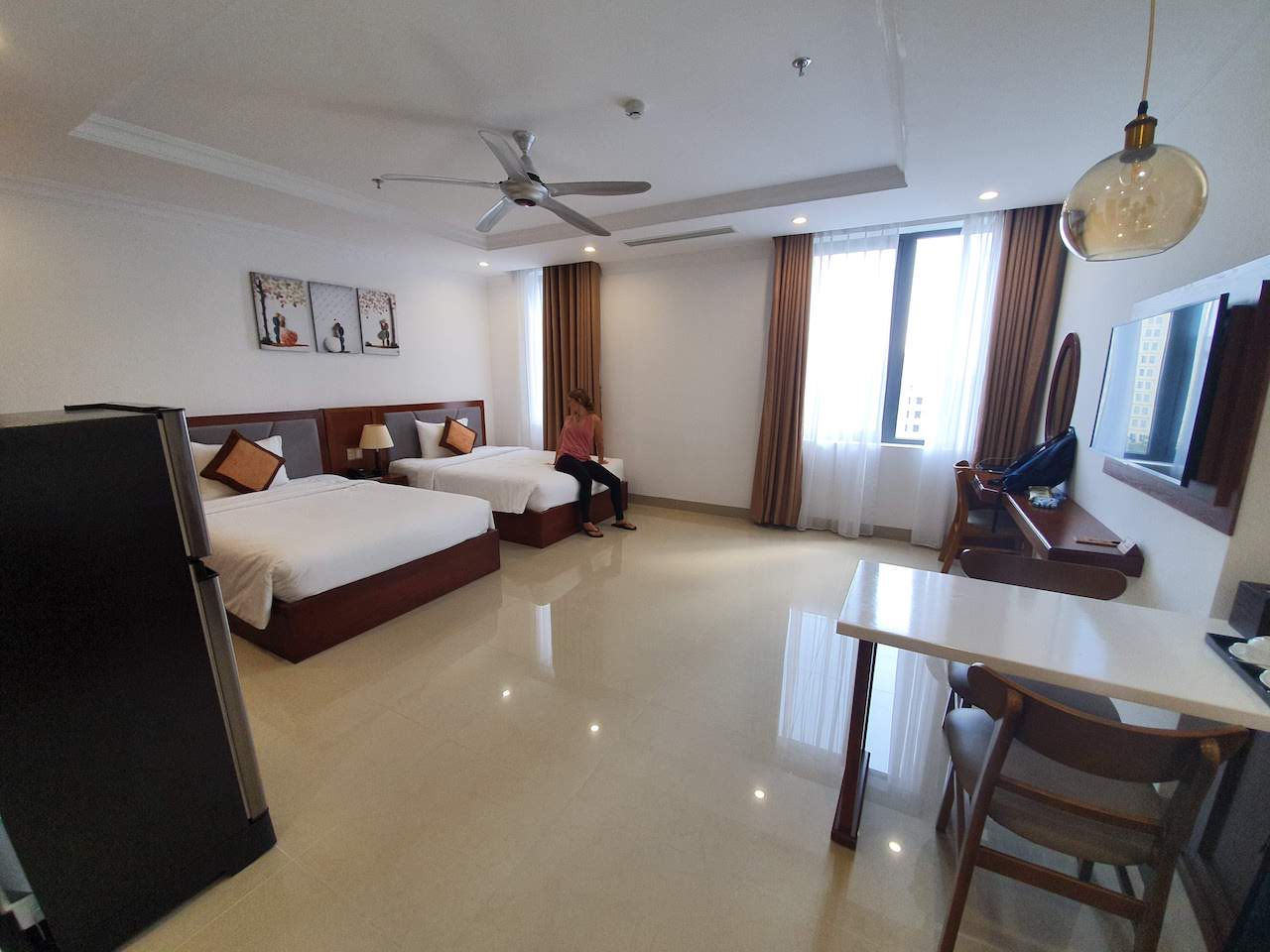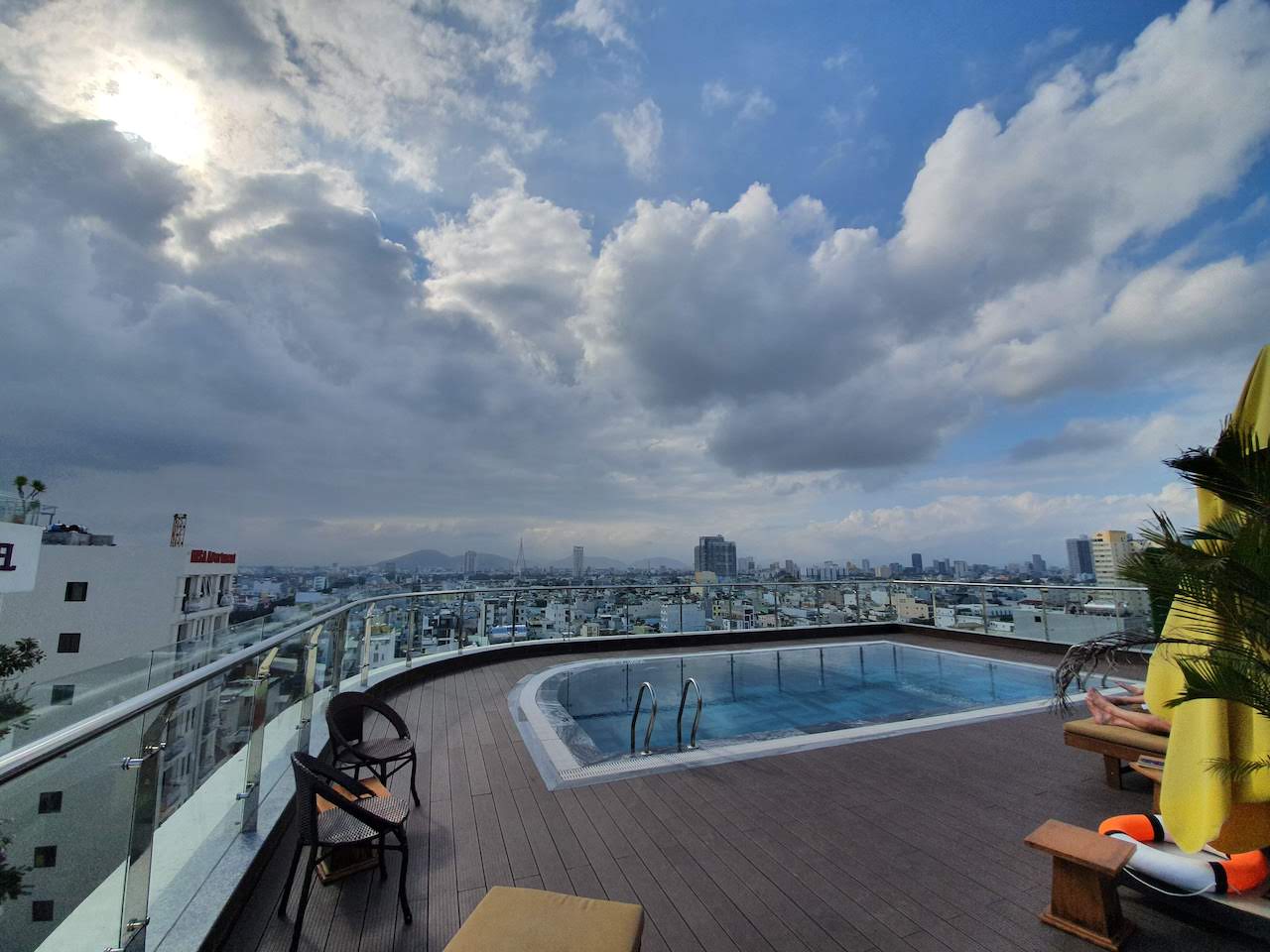 2. Explore your neighborhood
We walked around the neighborhood on the second day to get a feel for it. This helped us to answer a few important questions:
How safe is it? How quiet is it? Are the coffee places good for working? Are there supermarkets in walking distance? What are healthy food options? How well connected is the area? Do I need to rent a motorbike?
You cannot really answer all these questions by just looking on google maps or asking people in facebook groups. You have to see yourself.
3. Look for "apartments available" signs
When you find an area you like, pay attention to the buildings and whether they have apartment signs. This shouldn't be too difficult to find, since owners WANT you to know.
Many places have phone numbers written on the windows and the front door. You don't need to be afraid. You can easily contact them via Whatapp. Here is what I did: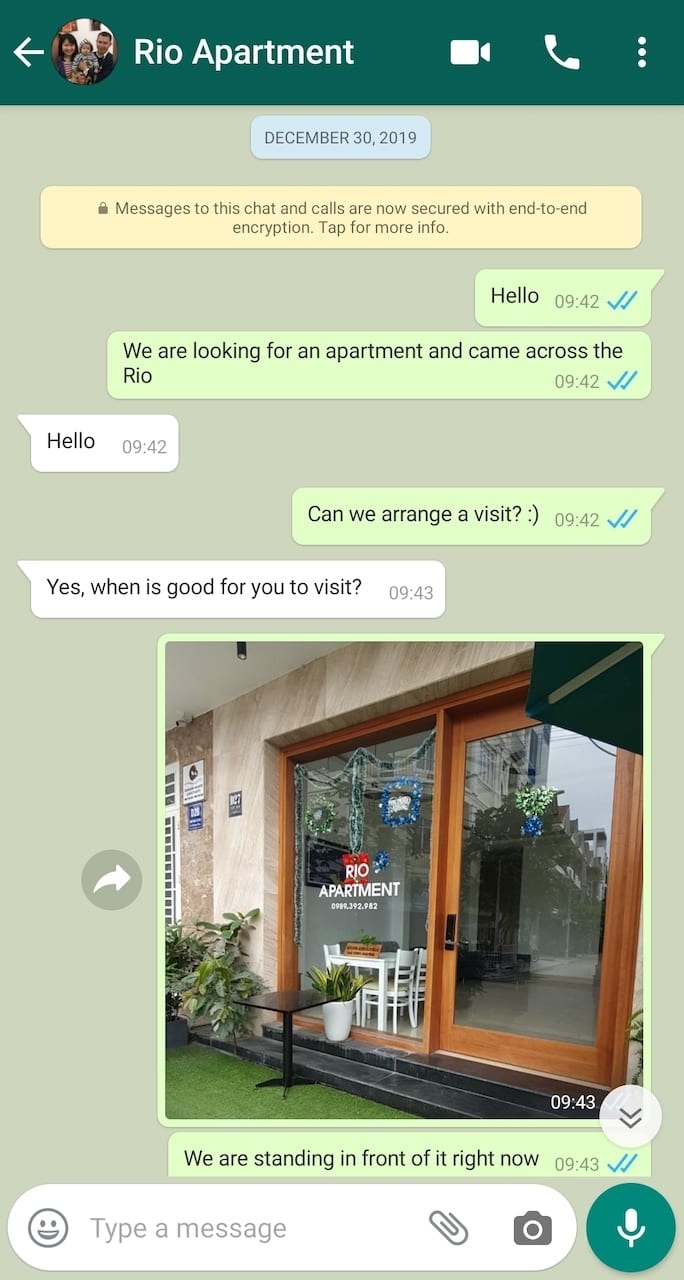 4. Negotiate the price
Because the prices are not written on the door, you may have some room to negotiate. You can kindly ask them what the apartment costs. Either it fits your budget or it doesn't. if it's too expensive for you, you can ask them to go down a little bit but don't be a cheapskate. Being cheap is not a good start of a business relationship!
If they are willing to match your budget, congratulations! If not, you can ask them if they have other apartments that fit your budget. In many cases, one owner has multiple properties. In our case, we looked at four different apartments of the same owner before we decided.
5. Take your time
If you feel like you've seen enough, walk away and take your time to make a decision. From my past experience, it's better to sleep over it instead of making a quick decision. But sometimes it's also good to trust your gut feeling. It's up to you. Nevertheless, here are some questions to ask before making a decision:
Clarify what's included in the rent (water? cleaning?, etc.)
Ask if you can access the wifi to check the speed
Clarify how you would receive packages if you need to order something online
Ask how they handle deposit and rent payment 
Specify the date you want to move in and out (may help to lower the price if you stay 1.5 months)
ask about the safety of the area
ask about the noise level and construction (if you arrive on the weekend, it's hard to judge)
If there is kitchen equipment missing, ask if they can provide it 
Check if they have filtered water in the building (so you don't need to buy water bottles)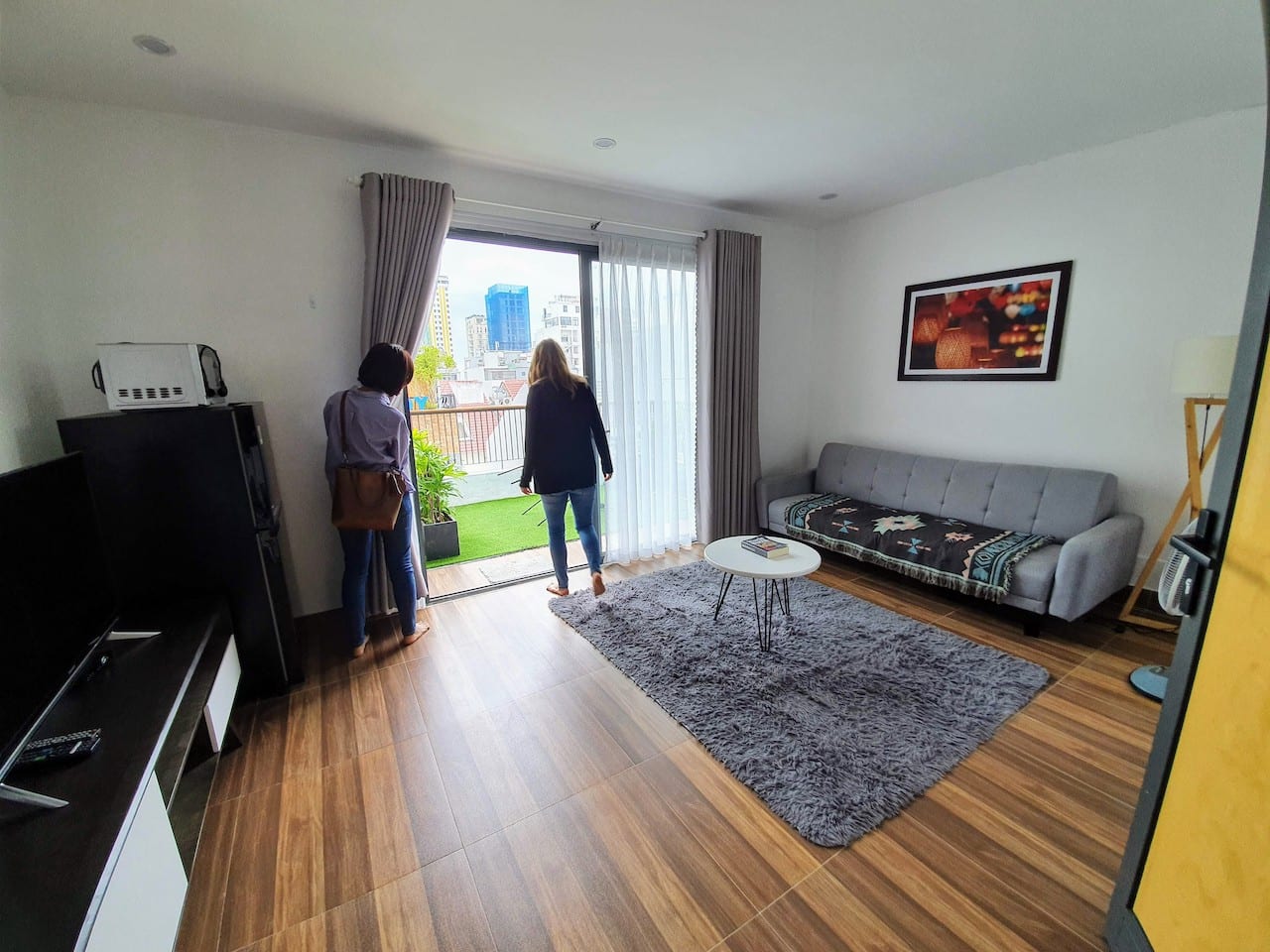 This is roughly what we did and it took us only 1 day to find an apartment, pay the deposit and move in a few days later.
Methods I didn't cover in this article:
Google
I found it hard to find good apartments in Da Nang via Google Search. Most websites are outdated and many times, I found available listings overpriced and not exactly what I'm looking for. However, there there are exceptions when I find interesting apartments on facebook and the agent refers me to their websites.
Airbnb
I found Airbnb in most parts of Asia absolutely useless because prices are almost always the same as hotels. Also, you have to pay cleaning fees and end up paying even more. If I find a nice apartment on Airbnb, I would probably try to contact the owner directly and solve things in person. This way, I could negotiate a lower price and the owner doesn't have to pay fees to Airbnb.
You are better off using the methods above.